I'm still searching for a nice new Actionscript Developer post, which means I've currently got more time for developing some of the personal projects I've been planning whilst away. One idea I've been keen on for a long time is Generative Systems – for art and music.
Generative Art
Generative art refers to art that has been generated, composed, or constructed in an algorithmic manner through the use of systems defined by computer software algorithms, or similar mathematical or mechanical or randomised autonomous processes.
Generative Audio
Generative music is a term popularized by Brian Eno to describe music that is ever-different and changing, and that is created by a system.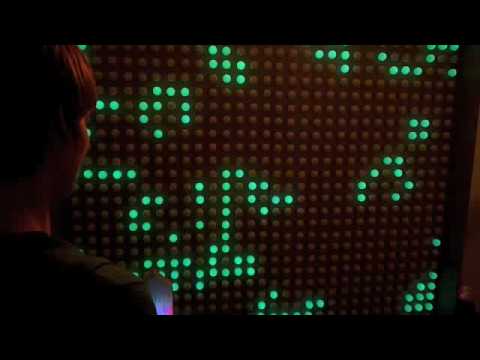 My first steps into this domain, was my Maths Flash Generative Art Animation from about 4 years ago. And I recently picked it up again in my Flash Media Server demos – Sonar and WebCamColours.
So this week I've been thinking about technologies other than Flash which could be used for some generative projects. At the minute, I'm looking at Processing, Arduino, Max MSP/PureData/VVVV, Kontakt and OpenFrameworks.
As my musical skills are slightly limited, I've teamed up with awesome sound engineer, programmer, musician and artist Josh Sadler. We talked over how to make a generative system sound more musically appealing, batted a few ideas round and left it at that. A few hours later he sent me the track below.
In his own words –
I had a go at making that music generator you were talking about. Here's the result. You pick the scale hit go and there's a button to change it up a bit, bring instruments in and out as you like, needs refining. This one was just 3 button clicks, I think it's more musical although I've been listening to it for so long now I'm not sure what music is anymore
I was blown away! See what you think –
I'm really looking forwards to seeing where this goes. Should be fun.
More info as it happens.